Andrew Badham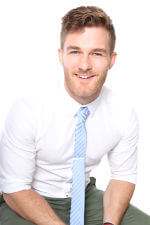 Andrew is passionate about communications and making connections. As an actor, playwright, singer, song writer and over all performance enthusiast, Andrew has learned the importance of effective communication in the social environment. A graduate of UCT, he has a Bachelor of Arts double major in Drama and Media&Writing. He has always found himself at home on the stage, be it theatre or music. He has also had a keen interest in the behind the scenes occupations of writing and directing. At school level he was awarded Best Script two years running as well as Most Versatile Actor and overall Drama Honours. The psychology behind performance and how that applies both to stage and interpersonal interaction is focal point for Andrew and formed key aspects of his studies.
Idolate Phetheli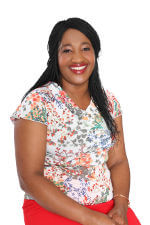 Idolate has been a Training Administrator at Leading Edge since March 2012, has been a receptionist and
Admin for 4 years in the training industry. She is passionate about working with people especially at the
front desk.

Formal qualification include:
Excutive Secretary - Boston Business College
Diploma in Hotel Management - Academy Business College
Customer Service International - Certified Business Professional (CBP)
Pastel Payroll - CTU
Business Communication - Certified Business Professional (CBP)
Excel Basic - Leading Edge
 
Kerrin Badham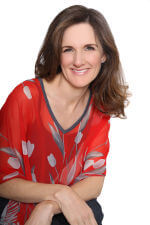 Kerrin is a Director at Leading Edge and is passionate about learning and personal growth. She has a BA (HDip) Ed from Wits University with majors in English and Psychology and has experience teaching English at high school level and extensive experience training and managing.
Kerrin oversees the HR & Operations portfolios. She loves dealing with people and the general well-being of the staff and delegates is her primary concern. She also facilitates soft-skills courses in HR, leadership and training design.
She is a qualified SDF (Skills Development Facilitator), having completed the UNISA Certificate in Skills Development Facilitation in 2015 with distinction, and consults to businesses regarding their SDF requirements. She is registered as an HR generalist with the SA Board for People Practices (membership no. 42866985). She, together with a team of professional facilitators, project manages customised training interventions for Leading Edge clients. Their services range from training material development to high-impact facilitated interventions that result in organizational change and team growth.
She is accredited as a Level 1 Cultural Intelligence Facilitator with The Cultural Intelligence Center and is currently enrolled in the Wits online Instructional Design course.
Lawrence Maoka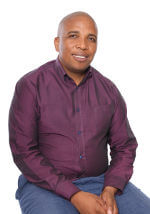 Lawrence is a Sales Manager and Training instructor at Leading Edge Business Solutions (formerly Intoweb Academy)
since April 2008, and has been a technical instructor since 2004. Lawrence combines technical
knowledge with good communications skills, and consistently receives enthusiastic reviews from his
students. Lawrence has trained in all 9 provinces of South Africa as well as in The DRC and Swaziland.

Operating Systems and Application Software
Windows 95 –Windows 7, Office 97/2000/XP/2003/2007/2010
Linux
Microsoft Word, Excel, PowerPoint, Outlook, Access, Project, Visio
Open /Libre Office Writer, Calc, Impress, Base
Thunderbird
Google Apps
Gimp, Scribus
Wordpress and Joomla Content management systems
Soft skill/ Business Skills
Selling, Presentation, Communication, Time Management, Anger Management.

Certified
Certified Technical Trainer Exam
N5 Electrical Engineering
Installation Liaison Officer (Telecommunication)
Microsoft Office Specialist, Word, Excel, PowerPoint
ICDL
Network+
I-Net+
Hardware and Networking from City & Guilds of London
IC3
Mark Badham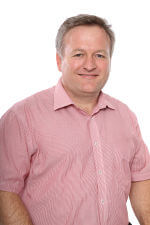 Mark is the Managing Director of Leading Edge Business Solutions. Mark has been programming since the age of 10 when he wrote his fist Basic Program on an Apple IIe. He has always been passionate about computers and education and started tutoring matric students in 1994. Mark has been training advanced Linux courses, installing, configuring and maintaining Linux servers since November 1999. In 2002 Mark began training Perl courses. Mark was among the first group to write the LPI level 2 Certification in South Africa in 2004. Since March 2006 Mark has been training PHP, MySQL and JavaScript. Since 2009 Mark has started training Java and Python.
Mark's formal qualifications include:
Bsc (Engineering) Electrical
Institution: University of the Witwatersrand.
Final Subjects IncludedComputer Engineering
Certification: Level 2 Certification
Institution: Linux Professional Institute
Ryan van Rensburg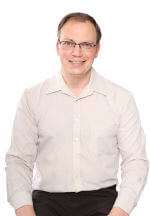 Ryan is a Senior Trainer and Linux Support Engineer at Leading Edge Business Solutions. He has been training in Linux, MySQL, PHP, HTML and JavaScript since September 2004. Ryan is a skilled facilitator who regularly receives outstanding reviews from his students. Ryan has been actively maintaining and designing Linux, Apache, MySQL and PHP (LAMP) based hosting solutions since June 1999.
Ryan's formal qualifications include:
National Diploma: Engineering: Computer Systems
1999 Tshwane University of Technology
2005 Linux Professionals Institute LPI level 1 certification
2007 ICDL International Computer Drivers Licence
2016 Certified Technical Trainer+ Exam
2016 Microsoft Technical Associate