Leading Training offers a large range of exciting short courses. Training in Information Technology, Web Design and Development (programming), Linux , MS Office/ Open Office, Management and Business Skills. Part-time and full time study available for selected courses.
---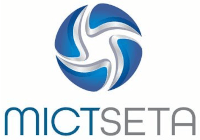 Leading Training has been granted full MICT SETA accreditation, number ACC/2014/07/112. Click here to download our letter of accreditation.
---
Central Supplier Database number: MAAA0112695.
Unique ref number A8BE4997-4FEB-4FA9-896D-0AF4959F2B02.
---
The Leading Edge Enhanced Learning Model combines a number of modes of learning over a period of time to ensure the maximum Return On Investment for the intervention. The model has four stages : Pre-Assessment and consulting, Priming and framing, face to face instruction, Post Assessment and spaced repetition.
Some of our clients