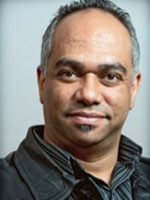 My purpose is to "Inspire, Activate, Develop and RELEASE the Godgiven
potential in others (especially leaders). I accomplish this through the 3CTM processCoaching,
Consulting,Counseling, Training and Mentoring.

My current involvement:
External Consultant at Leading Edge Business Solutions (A premiere training and consulting
company ( www.leadingtraining.co.za )
Director at Leaders in transformation (an NPO focussed on developing emerging,
undergraduate leaders at tertiary institutions www.leadtransform.org )

What I bring to the table:
Vast experience in the health sector (>10 years experience in Clinical Medicine), business
strategy, management and leadership (Director in a Consulting firm), Spiritual and social
development (Managing director of a faith based NGO in Namibia).

Key offering:
Using the 3CTM process I assist leaders in spiritual, personal and professional development
using a neuropathophysiological (how the brain works) and self discovery approach to effect
deep personal transformation toward self actualization.
● Certified Cultural Intelligence Facilitator and Trainer with the Cultural Intelligence
Institute ( www.CulturalQ.com )
● Certified transformational leadership Coach (via www.TLiGlobal.com )
● Motivational Speaker (via Dale Carnegie Institute)
● Executive leadership enhancement Trainer (via John Maxwell facilitator training).
● Organisational development and strategy Consultant (via miniMBA
course and practical experience)
● Team leadership development Facilitator (strengthsFinder process)

Practical Leadership Training Experience
1. I trained as a Leadership trainer and facilitator with Lead Africa. The Leadership training
was based on the 21 irrefutable Laws of Leadership by John C Maxwell. The target audience
was young entrepreneurs and emerging leaders. www.leadafrica.co.za
2. Dr. Solomons also successfully completed the Dale Carnegie Course on Public Speaking
and People Empowerment.
3. I cofacilitated Transformational Leadership training for the Edenvale Municipality Top
Management Structure as a Consultant with Siyavuma Systems.
http://www.simunyeinstitute.org/whoPages/practiceNetw.html
4. I conducted several Leadership training and facilitation for Namibian Business
Entrepreneurs.
5. Transformational Leadership training and facilitation for the University of Namibia (UNAM)
for the Top Management of the Multidisciplinary Research Centre.
http://www.unam.na/centres/mrc/mrc_index.html
6. Transformational Leadership training and Consultant for the African Leadership Institute
(ALI). www.thenamibiandream.com
7. I also trained as a Transformational Leadership Growth Coach with the Transformational
Leadership Institute www.TLiglobal.
com

Practical Leadership Experience:
1) Director, Opus Dei Pty Ltd 20032005.
Responsibilities included Financial Management,
Human Resource Management and Project Management. Strategic planning and Project
Management for the CSI offering of the company. Opus Dei successfully merged with Ashira
Legal Advisors in 2005 www.ashira.co.za
2) Managing Director Sororomele (Section 21) geared towards Managing CSI projects and
training programs 20042006.
With Overall Leadership and Strategic responsibility.
Sororomele was successfully handed over to new leadership in February 2006.
3) Board Member of Community Aids Response (CARE) 20042005.
Helping with Strategic
Direction for the Organization as well as Risk Management. www.care.co.za
4) Managing Director of His People Ministries Namibia a Faithbased
Welfare Organization
2006-2011 (May). Overall Leadership and Strategic responsibilities and Organization and
Leadership Development of Emerging Namibian Leaders. During his tenure the organization
grew from 98 members and 3 staff members to over 500 members and a staff complement of
20 people. HPM Namibia was successfully handed over to Namibian leaders at the end of
May 2011. www.hispeoplenam.com
5) Board Member of the Namibian Evangelical Seminary (NETS) 20092011.
Responsibilities
included advising on governance policies and Strategic input and Risk management for the
School. www.nets.edu.na
6) Board Member and Lecturer of the African Leadership Institute (ALI) 20082011.
Responsibilities included training and facilitation, mentoring and Strategic input.
www.thenamibiandream.com
7) Independent consultant for leadership, organisational development and strategic planning
for businesses and nonprofit
entities
9) Dr.Solomons uses the neuropathophysiology model for selfdiscovery
and self actualization
to train and facilitate leadership development in:
● Spiritual enhancement: Practicing
effective spiritual disciplines and developing
Spiritual quotient (SQ) and Leading from WHO you are (with Selfawareness
and
Strength Finder coaching). How to build selfesteem
and assertiveness.
● Personal enhancement: State
management includingLife
coaching, life/ energy
management, time management, personal financial management, interpersonal
relational management and empathic (EQ) and cross cultural communication skills. I
also offer training in Critical Thinking, Problem Solving and Decision Making Skills. As
well as physical, emotional, mental and spiritual health (Anger and Stress
Management Skills)
● Professional enhancement: Dealing
with Change and Negotiation Skills and winning
with others and how to develop a high performance teams for organisational growth
What previous clients have to say:
ABI Following Negotiating with Results with Serge Solomons:
Leading Edge is QA's new 'quality' partner for soft skills training solutions.
Delegate feedback was incredibly positive, the 'Program Content', 'Learning Solutions' and
'Facilitator
Evaluation' components clearly met delegate expectations and the training outcomes were all
met.
Program Content: 4.8/5 = 96%
Facilitator Evaluation: 4.9/5 = 98% Overall Program Evaluation: 4.9/5 = 98%
Other Recent students from the following Leading Edge Clients have said:
Retecon: This is a very professional institution and welltrained
staff. Thanks to all of you for a
good course, good food and a lot of food for thought.
CSIR: The lectures are professionals and know their stuff. Thanks
Standard Bank: Leading Edge is very prestigious. The environment and setting provides a
professional and good environment to learn in. Real training.
CSIR: I liked the friendliness of the staff, and the individual attention from the lecturer .
Selectech: Enjoyed the uptodate
knowledge, informality of the environment and content of
course.
Johncom Media Investments: Very comfortable facilities. Excellent trainer Tracker: The
Lecturer, Staff and learning environment was excellent!